Professor Marta Kwiatkowska elected to American Academy of Arts and Sciences
---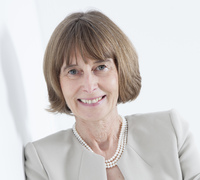 We are pleased to announce that Professor Marta Kwiatkowska has been elected as a member of the American Academy of Arts and Sciences. Professor Kwiatkowska will be a part of Section 6 – Computer Sciences as the International Honorary Member, in the class I – Mathematical and Physical Sciences of the American Academy.
The list of members elected in 2023 is online at the Academy web page. Among the members elected in 2023 are two Polish members, both in Section 6 in class I - computer sciences. Apart from Prof. Kwiatkowska was also elected a graduate of the University of Warsaw, prof. Piotr Indyk currently working at the Massachusetts Institute of Technology.
Congratulations!
Professor Kwiatkowska has been working at the University of Oxford for many years and since 2022 she has also been a Professor at Theory of Distributed and Computing Systems Group of the Institute of Computer Science Polish Academy of Sciences.