Institute of computer science publishing centre
---
Monograthic publication ICS PAS
Occasionally, the Institute publishes monographs, conference proceedings, and dissertations. Published materials are distributed by online bookstore KSIEGARNIA NAUKOWA-EUROPEJSKA.
List of Monograph publications
---
ICS PAS Reports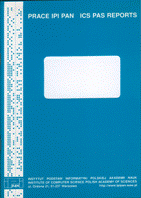 From 1971 the Institute publishes its own series "ICS PAS Reports", where the results of research performed mainly in the Institute are presented.
---
Journal of Language Modelling

Journal of Language Modelling - new e-journal in the field of computational linguistics.
---
Machine GRAPHICS & VISION (up to 2013)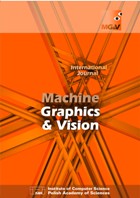 Between 1992 and 2013, the Institute published the international journal (quarterly) "Machine Graphics & Vision". Currently, the journal is published by the Faculty of Applied Informatics and Mathematics (WZIM) of the Warsaw University of Life Sciences - SGGW, in cooperation with the Association for Image Processing, Poland (TPO).
New website of Machine GRAPHICS & VISION (at WUoLS)
Archival website of Machine GRAPHICS & VISION (at ICS PAS)