Professor Marta Kwiatkowska elected to American Academy of Arts and Sciences
---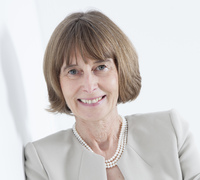 We are pleased to announce that Professor Marta Kwiatkowska has been elected as a member of the American Academy of Arts and Sciences. Professor Kwiatkowska will be a part of Section 6 – Computer Sciences as the International Honorary Member, in the class I – Mathematical and Physical Sciences of the American Academy.
Read more: Professor Marta Kwiatkowska elected to American Academy of Arts and Sciences
Computer simulations aid the discovery of disorders of signal transmission in the nervous system
---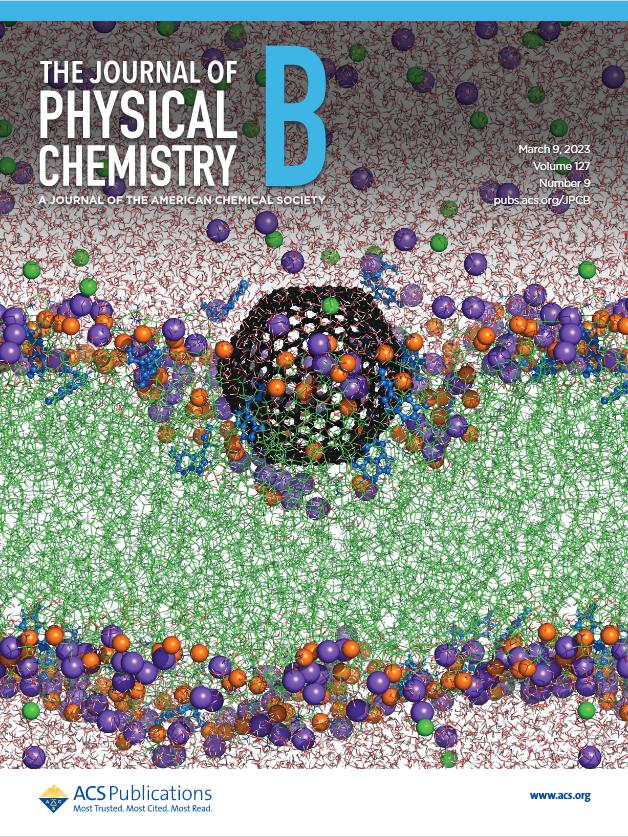 Read more: Article dr M. Krupa in Journal of Physical Chemistry B
Widespread dysregulation of metabolism in type 2 diabetes
---
Using state of the art techniques, researchers from Uppsala University have shown that the metabolism in patients with type 2 diabetes and prediabetes was much more disturbed than previously known, and that it varied between organs and severity of the disease. The study is a collaboration with e.g. Copenhagen University and AstraZeneca and it has been published in the journal Cell Reports Medicine.
The most typical alterations in people with type 2 diabetes are Insufficient secretion of insulin and reduced sensitivity to insulin in different organs. To examine what happens in these organs when type 2 diabetes develops, the researchers in the current study have studied proteins both in the cell islets the pancreas where insulin is produced, and in the main tissues that insulin acts on, namely the liver, skeletal muscle, fat and blood.
Diabetes and prediabetes
The researchers compared proteins in samples from people with type 2 diabetes, prediabetes, i.e. a stage before fully developed type 2 diabetes, and without any diabetes. The results showed far more disturbances in different metabolic pathways than previously known. There was also a correlation between the alterations and the different stages of the disease.
"We detected many protein levels that were either higher or lower than normal in tissues from people at different stages of disease. People with prediabetes displayed major alterations that are associated with inflammation, coagulation and the immune system in the pancreatic islets. In fully developed type 2 diabetes there were more wide-spread abnormalities, for example in lipid and glucose metabolism and in energy production in liver, muscle and fat," says Professor Claes Wadelius, who coordinated the study.
The study builds on collected tissue samples from donors at different stages of disease and healthy individuals. Using novel techniques, the researchers could quantify thousands of proteins from each organ and therefore get a view of the metabolism that has not been possible before. The techniques to measure proteins has evolved rapidly in recent years and researchers from Copenhagen University who participated in the study are world leaders in the field.
Support the development of simple tests
n summary, the findings show highly disturbed metabolism in different pathways in examined organs and at different stages of disease. The data points to new potentially causal mechanisms of the disease, which can be further investigated in search of new ways for preventing or treating type 2 diabetes. Results of the study may also support the development of simple tests that can identify people with high risk for diabetes and its complications, and also guide which type of intervention is best for the individual.
Diamanti et al., Organ-specific metabolic pathways distinguish prediabetes, type 2 diabetes and normal tissue, Cell Reports Medicine (2022), doi: 10.1016/j.xcrm.2022.100763
The Polish participant in this study was professor Jan Komorowski from the University of Uppsala and visiting professor at the Institute of Computer Science of the Polish Academy of Sciences.
Source: Uppsala University, News, 7 October 2022.
COMBO - natural language processing system for more then 40 languages
---
Paper titeled: "COMBO: State-of-the-Art Morphosyntactic Analysis" has been published in the conference Empirical Methods in Natural Language Processing which held in november 2021. presents COMBO – a fully neural NLP system for accurate part-of-speech tagging, morphological analysis, lemmatisation, and (enhanced) dependency parsing. It predicts categorical morphosyntactic features whilst also exposes their vector representations, extracted from hidden layers. COMBO is an easy to install Python package with automatically downloadable pre-trained models for over 40 languages. It maintains a balance between efficiency and quality. As it is an end-to-end system and its modules are jointly trained, its training is competitively fast. As its models are optimised for accuracy, they often achieve better prediction quality than SOTA.
The COMBO library is available at: https://gitlab.clarin-pl.eu/syntactic-tools/combo. You can find a web demo at: http://combo-demo.nlp.ipipan.waw.pl.
Encryption and compression algorithms for Internet of Things
---

Prof. Józef Pieprzyk, Dr. hab. Paweł Morawiecki and Dr. Marcin Pawłowski from the Cryptography Team are the authors of the work "Compcrypt - Lightweight ANS-Based Compression and Encryption", published in the journal IEEE Transactions on Information Forensics and Security.
The work was supported by the National Science Center (NCN) as part of the Grant 2018/31 / B / ST6 / 03003 devoted to encryption and compression algorithms. The co-authors of the publication are researchers from Australia (S. Camtepe, A. Mahboubi, S. Nepal) and Dr. Jarosław Duda from the Jagiellonian University
The paper presents a family of compcrypt type algorithms, i.e. lightweight compression-encryption algorithms based on the ANS compression algorithm. The included analysis of the performance and security of compcrypt algorithms has shown their potential usefulness in many application domains, in particular in the Internet of and 5G.